Reserve Your Room Here! A block of rooms have been reserved for September 9, 2016 – September 12, 2016. The special room rate will be available until August 29th or until the group block is sold-out, whichever comes first.
Click Here for Sponsor information or Click Here to become a sponsor today!
Agenda
Sunday, September 11, 2016
 EARN UP TO 13 CPEs
4:00pm – 6:00pm         Registration
6:00pm – 8:00pm         Bingo Social
---
Monday, September 12, 2016
7:30am – 4:30pm         Registration
8:00am – 8:10am         Welcome
---
8:10AM – 9:00AM        Peace, Love & Understanding the Post-Acute Environment to Prepare for Advance Payment Models
Course: 091216T1 | CPE: 1.0 | Level: Intermediate | Prerequisite: None
Acute care providers need a comprehensive post-acute care strategy to be successful under advanced payment models such as bundled payments and ACOs, which is one of very few areas that can create a positive financial outcome under both fee-for-service and value-based health care.
A post-acute care strategy will focus on placing patients in the most efficient appropriate post-acute setting the first time.  Participants will develop ideas for gathering information to evaluate potential partners, procedures for improving timeliness of discharge, and standards for communicating with community post-acute care providers.
Attendees will:
Understand the impacts a good post-acute care program can have on fee-for-service and value-based payment systems.
Increase knowledge of available metrics to evaluate post-acute care partners
Implement elements of a post-acute care strategy to make the best initial post-acute placement.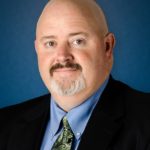 Presented by: Chris Murphy, Partner, BKD, LLP
Chris Murphy, CPA, is a partner in BKD's National Health Care Group, leading the firm's post-acute care Center of Excellence. He has more than 23 years' experience providing financial and operational consulting services to senior services providers, home care and hospice organizations and hospitals. He leads BKD's multi-disciplinary consulting team to effect clinical, operational and financial changes for the firm's health care clients.
---
 9:00AM – 9:50AM        Safety, Life, and a Just Culture
Course: 091216T2 | CPE: 1.0 | Level: Entry | Prerequisites: None
Humans are inescapably fallible.  If we can learn to accept and embrace this truth, we are able to build safer systems that allow for our fallibility.  This interactive session explores the tenets of a just culture and human behavioral choices.  In every system, there are inherent faults and vulnerabilities that may lead to error.  If we work to understand and learn where inherent faults lie and why humans make the behavioral choices they do, we are able to build safer systems.  Without a true just culture, where reporting of safety events is encouraged and rewarded, safety can never be improved.  This session is appropriate for every human being on the planet.
After attending this session, attendees will be able to:
define a just culture and why it is essential to improving safety.
describe the three behaviors seen with errors
explain strategies that may be utilized to implement and sustain a just culture.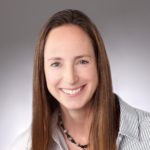 Presented by: Natasha Nicol, Pharm D, FASHP, Director of Global Patient Safety Affairs, Cardinal Health
She received her doctorate of pharmacy degree from the University of Maryland School of Pharmacy.  She is faculty for the Institute for Healthcare Communication, a certified Just Culture trainer,  TeamSTEPPS Master Trainer, and invited professor for the South Carolina and Presbyterian Colleges of Pharmacy.
She is a Champion for the World Health Organization's World Alliance for Patient Safety, and past-President of the South Carolina Society of Health-System Pharmacists.  She is a Fellow of the American Society of Health-System Pharmacists and served on the Council on Education and Workforce Development, as well as the House of Delegates.  She is Program Chair for the ASHP Medication Safety Collaborative.  She was recognized for her work as Director of Pharmacy at McLeod Health with the ASHP Award for Excellence in Medication-Use Safety and was named Pharmacist and Mentor of the Year by SCSHP.
She is a frequent presenter to professional groups, primarily focusing on safety as it relates to culture, use of technology and development of processes.
---
9:50AM- 10:05AM           Break
---
10:05AM – 10:55AM         Engaging the New Consumer Patient Through Retail Medicine
Course: 091216T3 | CPE: 1.0 | Level: Entry | Prerequisites: None
Analysis of how the consumer healthcare patient will affect the healthcare market going forward.  How does episode of care pricing affect the high deductible/cash pay patients' utilization of healthcare services?  What happens when a facility decides to be completely transparent in pricing with patient volume, revenue, and managed care contracts?  What types of facilities are currently working with the consumer driven patient?  How does an open healthcare marketplace affect healthcare and the patient's quest for value?
Attendees will learn:
How and what happens with open healthcare marketplaces,
The pros and cons to consumer focused healthcare.
How their system can capture the high deductible and self-pay patients as well as their payment upfront.
How they can compete in a new consumer driven healthcare model for their share of the cash pay patient.
How transparency can put an end to patient confrontation at point of registration over patient payment.
How an open marketplace can end same day outpatient surgery cancellations.
Target Audience CFO's, CEO's, COO, CMO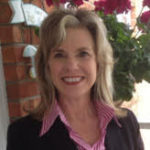 Presented by: Kathryn "Kitty" Cawiezell, Executive Vice President, MDsave – Replaced by Matthew Gilbert 
Ms. Cawiezell's professional accomplishments blend her knowledge of healthcare systems with an extensive knowledge of the retail industry.  As healthcare becomes more consumer driven, hospitals will be looking toward the retail sales model to capture more than their fair share of healthcare revenue. Healthcare is the newest emerging consumer marketplace in the US today. Ms. Cawiezell understands the retailer mindset and as they move further into the healthcare space is prepared to help the medical community compete effectively with retail medicine.
Ms. Cawiezell has created programs to directly import consumer goods from China for top US retailers: Target, Kroger, Wal-Mart, Meijer's, Dollar General, Family Dollar, and Dollar Tree. She has developed powerhouse brands in the US top manufacturers including Quaker, Ralston, and Coca Cola and understands retail operations from every aspect.  Ms. Cawiezell understands how to capture consumers in multiple categories and can drive consumer purchases in specific marketplaces.
Ms. Cawiezell chose to bring her expertise into healthcare, and has worked with leading companies such as Astra Zeneca and Glaxo Smith Kline.  She has witnessed first hand the continual decline of reimbursement for medical services by commercial insurance, as well as Medicare. Having witnessed this decline, Ms. Cawiezell decided to become part of the solution and is taking proactive steps to correct this situation. Having witnessed the dedication and long hours of physicians and medical personnel who are not compensated in a clear consistent manner in the new world of consumer patients, Ms. Cawiezell joined MDsave.
Partnering her experience to drive business in the consumer markets with her big "pharma" experience; Ms. Cawiezell is dedicated to helping hospital systems transform themselves from a fee for service mentality to a friendly consumer retail environment. Her experience enables her to set strategies to capture cash revenues, as the payors continue to narrow networks and deductibles continue to increase.
---
10:55am – 11:45am         Provider Based Facilities – Winter is Coming!
Course: 091216T4 | CPE: 1.0 | Level: Entry | Prerequisite: None
Recent changes in the law affect the way new off-campus provider-based facilities are reimbursed.  However, existing provider-based facilities are also coming under increased scrutiny by CMS and the OIG.  This presentation will discuss provider-based designation requirements and provide updates on existing and proposed changes affecting provider-based reimbursement.  It should be of interest to all hospitals with provider-based facilities.
Presented by: Timothy LeJeune, Consultant, Discovery Healthcare Consulting Group
Timothy LeJeune has more than 27 years working with Medicare reimbursement. In addition to many years auditing Medicare cost reports, Tim has an extensive knowledge of Provider-Based Determination rules, regulations and how CMS and MACs process and audit these determinations. Prior to joining Discovery Healthcare Consulting Group, Tim worked at Novitas Solutions (A/B MAC Jurisdiction H) as the Director of Audit and Reimbursement. Tim also has previous experience with the outgoing Jurisdiction 4 A/B MAC, Trailblazer Health Enterprises, as well as the Fiscal Intermediary for Kansas. Tim is a graduate of Washburn University of Topeka with a BBA in Accounting.
---
11:45am – 12:30pm         Lunch
---
12:30pm – 1:20pm         Steps to Align Acute Careand Physician & Revenue Cycle
Course: 091216T5 | CPE: 1.0 | Level: Entry| Prerequisite: None
The presentation will cover the reasons why it is more efficient to consolidate both revenue cycle operations for Acute Care and Ambulatory services, the steps in converting to a consolidated model, the challenges and advantages once completed. This session should be attended by CFO's, Finance Executives and Revenue Cycle leaders. This course will be beneficial because it demonstrates how revenue cycle alignment will lead to operational savings, economies of scale and increased reimbursement.
Course Objectives:  To provide a road map for revenue cycle consolidation in organizations with Acute Care and Ambulatory facilities.
Target Audience:  This session should be attended by CFO's, Finance Executives and Revenue Cycle leaders.
Presented by: Sheldon Pink, MBA, CHFP, Corporate Director of Revenue Cycle, UHS of Delaware, Inc. a subsidiary of Universal Health Services, Inc.
I have a Bachelor's Degree in Accounting and Finance, MBA in Healthcare Care Administration and a Fellow of the Healthcare Financial Management Association (FHFMA). For over fifteen years I have been involved in the Administrative, Financial and Revenue Cycle Management process for multi-integrated health networks in not for profit and for profit health systems.  My contributions have been critical to a variety of revenue cycle initiatives that improved reimbursement by over 100 million dollars in several organizations.  During my tenure, I constantly provided strong support in fulfilling the companies' collection responsibilities for both hospital and physician operations, meeting strategic goals and exceeding company objectives.  I have extensive knowledge in the areas of Hospital & Physician Billing, Patient Access, Accounts Receivable, System Implementation, Payor Contracting, Vendor Management and Performance Improvement.
---
1:20pm – 2:10pm        Medicare DSH Reimbursement Update. CMS Ruling 1498-R Litigation: The Gallant Effort To Procure Additional Hospital Reimbursement In a Post- Baystate World
Course: 091216T6 | CPE: 1.0 | Level: Intermediate | Prerequisite: None
The lecture shall explore  one specific type of Disproportionate Share Hospital (DSH) Medicare Reimbursement issue- CMS Ruling 1498-R which has spawned hundreds  of lawsuits currently pending in the U.S. District Court for the District of Columbia brought against the Department of Health  & Human Services. In its suits, Plaintiff  Hospitals are alleging that  CMS Ruling 1498-R (which seeks to remand thousands of hospital fiscal years back to the Medicare  Administrative Contractor (MAC) for further  reimbursement computations) improperly mandates the inclusion of certain  Part A patient  days in the Medicare  fraction  of the  DSH calculation  that  were not actually paid through  Part A, resulting in reduced reimbursement payments to the hospitals.
Course Objectives: To educate individuals involved in the financial management of hospitals and medical systems that there  is currently pending litigation which, once resolved, should result in the additional payment to hundreds of hospitals of thousands of dollars in what otherwise would be undistributed  reimbursement funds rightfully owed  to qualifying DSH hospitals.
Presented by: Alan J. Sedley, JD, APLC, Principal, Sedley Health Law Group 
Alan J. Sedley brings over 30 years of experience in healthcare law, with expertise in regulatory, transactional, and operational matters affecting hospitals, physicians, and related entities. Alan has represented hundreds of hospitals in federal court filings seeking additional Medicare reimbursement payments initially denied by the Provider Reimbursement Review Board. Many of those hospitals are DSH hospitals otherwise entitled to such additional, and often significant payments. He regularly advises hospitals regarding Stark Law compliance, HIPAA, HITECH, and EMTALA compliance, fraud and abuse, anti-kickback, and patient privacy, and represents physicians, nurses and facilities before state regulatory and licensing boards. Alan advises hospitals on drafting internal policies and best practices concerning legal and ethical obligations, and represented physicians alleged to have violated such policies. He frequently represents hospital medical staffs in their investigations leading to potential corrective actions against physician staff members with professional competence or professional conduct issues.
---
2:10pm – 3:00pm         Texas Medicaid & 2017 Legislative Update
Course: 091216T7 | CPE: 1.0 | Level: Intermediate | Prerequisite: None
session-7-_-John-Berta-and-Michelle-Apodaca
This program will give attendees a preview of Texas healthcare and Medicaid policy trends – including the extension of the 1115 Medicaid Waiver; Medicaid Managed care; Health and Human Services Commission Initiatives and the upcoming 85th Texas Legislature.
Course Objectives:
To provide an overview of:
Texas Healthcare Policy trends
Preparation for 2017 Legislative session
Texas Health and Human Services Commission Medicaid Initiatives
Target Audience:  Accountant, Controller, C-Level, HIM Bus Off, Operations, Clinical Staff
Presented by: Michelle Apodaca, Counsel, Haynes and Boone, LLP
Healthcare providers benefit from Michelle Apodaca's unique blend of business and legal experience, her comprehensive understanding of healthcare legislative policy and regulation, and her understanding of client's day-to-day operations as well as long term objectives and strategic alignment. Hospitals and health systems, and physician practices rely on Michelle's insight into operational, business and related regulatory issues including alignment of incentives and business strategies in the post Affordable Care Act health care marketplace; assisting in the transition from fee for service to quality/value based payments; implementing and maintaining quality initiatives and developing and leading state legislative and regulatory policy agendas with the Texas Legislature, and state agencies.
Prior to entering private practice, Michelle served the Texas Hospital Association members as the Vice President of Advocacy, Legal and Public Policy. Earlier in her career she served as In House Legal Counsel and Compliance Officer for a Texas health maintenance organization and as a legislative aide in both the Texas State Senate and the U.S. House of Representatives. The breadth and depth of her experience underscore Michelle's zealous advocacy for clients who depend on her advice to plan proactively for the evolving healthcare landscape.
Michelle is a frequent and respected speaker on the Texas Medicaid program and the impact of the Affordable Care Act on health care providers.
Presented by: John Berta, Senior Director, Policy Analysis, Texas Hospital Association and Michelle Apodaca, Counsel, Haynes and Boone, LLP
John Berta is senior director for policy analysis with the Texas Hospital Association. John's primary areas of responsibility include monitoring and reporting on changes in the state budget, providing financial and statistical analysis for all components of the state's Medicaid and CHIP programs, managed care and the uninsured. In addition, Mr. Berta is responsible for advising on policy issues related to changes in Medicaid at the federal level and Texas workers' compensation. Mr. Berta joined THA in 1990. Prior to serving at THA, John worked as director of financial planning for Thomason Hospital in El Paso (University Medical Center of El Paso). A native of Colorado, John lived in El Paso for more than 20 years graduating with a BBA in accounting from the University of Texas at El Paso.
---
3:00pm – 3:15pm         Break
---
3:15pm – 4:05pm         View from the Board and Beyond – Medicare Cost Reporting Issues and Updates
Course: 091216T8 | CPE: 1.0 | Level: Intermediate | Prerequisite: None
Assessing the recent changes as it relates to the Medicare cost reporting and appeal requirements.
Attendees will learn:
An overview of recent changes to cost reporting requirements.
A summary of best practices in the filing of cost reports and appeals.
Other recent developments related to updated Board rules and reimbursement litigation.
Presented by: Juliet McBride, Senior Associate, King & Spalding
Juliet M. McBride is a Senior Associate in King & Spalding's Healthcare Practice Group whose principal area of practice is focused on providing legal services to the health care industry including representation of healthcare systems, hospitals, academic medical centers, medical equipment and device suppliers, and laboratories in a wide range of healthcare matters.  Specific aspects of her health care industry experience include: Medicare reimbursement appeals before the Provider Reimbursement Review Board; Medicare and Medicaid enrollment, audits, reimbursement and billing issues; and self-disclosures.
---
4:05pm – 4:55pm         Rural Hospital Sustainability – Tips and Strategies to Improve the Position of your Rural Hospital
Course: 091216T9 | CPE: 1.0 | Level: Intermediate | Prerequisite: None
Presented by Michael Morgan, Director of Due Diligence and Strategic Analysis, Community Hospital Corporation
While rural hospitals operate as a healthcare safety net for smaller communities, they face a set of unique challenges in the current healthcare environment. Like any business, their financial well-being is tied to expenses and revenue. The tried-and-true formula to increase revenue and reduce costs sounds simple enough — yet bottom-line results for a rural hospital mean more than just the numbers. What should rural hospitals focus on in order to perform well and sustain? This session brings you critical operational best practices and key financial indicators so you can implement and keep a pulse on concrete ways to ensure your path toward sustainability, and success. Hear examples of what failed hospitals should have been looking at. Only by changing to a sustainable business can rural hospitals remain a key healthcare access point and continue to serve their communities.
Target Audience Rural hospital CEOs/CFOs and Director level professionals
Presented by Michael Morgan, Director of Due Diligence and Strategic Analysis, Community Hospital Corporation
Michael Morgan serves as Director of Due Diligence and Strategic Analysis for CHC.  In this role, he leads and manages the due diligence process for organizations that CHC is considering for ownership, lease, management, or strategic advisory services. Michael's background in finance and operations has focused on healthcare-specific analysis, modeling and valuation.  Prior to joining CHC, he served as Senior Analyst for the Strategic Analysis division of Horizon Health Corporation, a behavioral health management company in Lewisville, Texas. In addition, he served in a similar capacity as Senior Analyst for VMG Health, LC of Dallas, Texas, providing business valuation and transaction advisory services related to hospitals, ambulatory surgical centers, diagnostic imaging centers, and physician practices. Michael was also Manager of Finance and Operations for Rent Range, LLC, Denver, Colorado, performing financial   analysis and serving as a liaison with private investor groups. Michael earned his Bachelor of Business Administration in Finance from Baylor University's Hankamer School of Business.
---
5:30pm – 7:30pm         Networking Reception
---
Tuesday, September 13, 2016
8:00am – 8:50am         340B Compliance and Opportunities
Course: 091316T10 | CPE: 1.0 | Level: Entry, Intermediate, Advanced | Prerequisite: None
General overview of the relevant issues surrounding the 340B Drug Discount Program focusing on qualification, financial incentives, compliance and opportunities.
Attendees will learn:
How do entities qualify and remain in the program?
How do the entities make or save money?
Compliance concerns
Opportunities
Presented by: David Layne, CPA, MBA, Consulting Manager, Blue & Co., LLC
Mr. Layne serves as a Manager in the Healthcare consulting department. He has over 23 years of healthcare finance experience.  This experience includes twenty one years at a medium sized acute care hospital.
Mr. Layne is a graduate of the University of Kentucky with a Bachelor of Science in Accounting and received an MBA from Mississippi State University. Mr. Layne specializes in matters related to the 340B Drug Discount Program.  He assists clients in navigating the rules and regulations related to the 340B program with a focus on compliance and program maximization.
Mr. Layne is a member of the Healthcare Financial Management Association as well as the Kentucky Society of CPA's.
---
8:50am – 9:40am         The Change of the Physician Practice in This Ever-Changing Healthcare World
Course: 091316T11 | CPE: 1.0 | Level: TBD | Prerequisites: TBD
Facing continued decreases in reimbursement have forced many of us to re-evaluate our business strategies.  Looking at the physicians within your service area should be an integral part of that evaluation.  During this interactive session, we will look at employment and alignment strategies that will help you to retain and strengthen the medical staff that supports your community.
Presented by: E. Renae Thomas, Principal Consultant, Thomas & Thomas Financial Consultants
Renae Thomas, a native Texan, is a graduate of Stephen F. Austin State University with an MBA from Texas A&M University-Commerce.  She has a broad base of experience having served in the hospital industry as well as the physician realm.
Renae began her healthcare career at East Texas Memorial Hospital is Lufkin, Texas as a financial analyst preparing Medicare/Medicaid cost reports for the system and all its facilities.  When her family relocated to Northeast Texas for her husband's job, she served in various financial roles in the CHRISTUS St. Joseph's Health System in Paris, Texas.  She then moved into the Controller role at Hopkins County Memorial Hospital in Sulphur Springs, Texas.  Renae was also the CFO of Texas Health Presbyterian Hospital Winnsboro where she was later promoted to Administrator.  Upon the sale of the facility, she entered the consulting realm and served as an interim CFO throughout Texas.  She later served as the Executive Director of Employed Physician Services for Titus Regional Medical Center.  The facility asked her to join them and build an employed physician model to help prepare them for the transition to having employed physicians on staff.
Renae is a Past President of Texas Association for Healthcare Financial Administration (TAHFA) and served on the board of directors for 7 years.  She chaired the education committee for 4 years and served on the committee for 9 years.  She is also a member of the Medical Group Management Association (MGMA) and is a Fellow in the American College of Healthcare Executives (ACHE).
Renae is married to Joel Thomas and has two children.  Her daughter Amber is a teacher and lives with her husband in Spring, Texas.   Her son Bryce lives in Sulphur Springs and is a part time student.  She enjoys spending time with her family and serving in various ministries within her church.
---
9:40am – 9:55am         Break
---
9:55am – 10:45am        The Cigna Decision: A Road Map to Dealing with Out-of-Network Providers
Course: 091316T12 | CPE: 1.0 | Level: Intermediate | Prerequisites: None
This presentation will explore the recent decision Conn. Gen. Life Ins. Co. v. Humble Surgical Hasp., LLC and the impact on out-of-network providers. In particular, this presentation will review an out-of-network provider's responsibility to collect or ability to waive patient responsibility portions  after the insurer issues an out-of-network payment.
Presented by: Douglas Turek, Senior Vice President of Operations, Alegis, a MedData Company
Douglas Turek has been in the healthcare receivables industry since 2001 and is currently the Senior VP of Operations for Alegis Revenue Group, overseeing all company operations.   Alegis combines legal expertise and technology driven processes to maximize reimbursement on difficult to collect hospital accounts.   His law firm, The Turek Law Firro, P.C., handles third party liability, denials and other  types of reimbursement litigation for hospital clients across the country. Mr. Turek has been a licensed attorney in Texas for over 19 years and is also licensed in Utah, California, Nevada, Oldahoma, Pennsylvania, Kansas, Tennessee, Missouri, and Florida.
---
10:45am – 11:30am         Final IPPS Rules: More or Less
Course: 091316T13 | CPE: 1.0 | Level: Intermediate/Advanced | Prerequisite: None
This presentation will cover highlights from the final 2017 inpatient prospective payment system rules with emphasis on the rate changes, regulatory issues, and wage index changes. This session will benefit those who work in the areas of hospital finance, reimbursement, budgeting and decision support for PPS hospitals.
Presented by: Sue Brammer, FHFMA, CPA, Partner, BKD, LLP
Sue has more than 25 years of experience assisting hospitals, skilled nursing facilities and other health care providers with Medicare and Medicaid reimbursement issues, including cost report preparation and reviews, provider appeals, Medicare Administrative Contractor audit and review assistance and complex reimbursement issue help.  She also helps clients evaluate the reimbursement and compliance impacts of various strategic options they are considering.  Sue has experience leading multiple large projects, including area wage index reviews, disproportionate share, intern and resident contract projects and system-wide reimbursement and compliance projects.
She is a member of the American Institute of CPAs (AICPA) and Missouri Society of Certified Public Accountants.  Sue is a former board member and president of the Healthcare Financial Management Association (HFMA) Heart of America Chapter and earned the Follmer Bronze, Reeves Silver, Munice Gold and Medal of Honor merit awards for her volunteer service.  She is a Certified Healthcare Financial Professional® (CHFP) and Fellow of HFMA (FHFMA).
Sue has been published in Reimbursement Advisor and various HFMA publications and has served as an instructor for the HFMA Sunflower Chapter reimbursement training course, teaching both the advanced and beginner level courses.  She also has presented at various industry conferences and groups, including the HFMA Annual National Institute, AICPA National Health Care Industry Conference, Missouri Hospital Association and HFMA Iowa, Arkansas, Nebraska and Heart of America Chapters.
She is a summa cum laude graduate of the University of Central Missouri, Warrensburg, with a B.S. degree in business administration.
Please view and share our Event Flyer Here!
---
Thank you to our Event Sponsors!
---
Thank you to our Event Bag Sponsor!
http://www.tahfa.org/wp-content/uploads/2015/11/TAHFA-box-no-tag.jpg
0
0
Ashley Arquette
http://www.tahfa.org/wp-content/uploads/2015/11/TAHFA-box-no-tag.jpg
Ashley Arquette
2016-01-21 13:42:32
2016-09-20 07:45:40
TAHFA & HFMA South Texas Fall Symposium (click here)